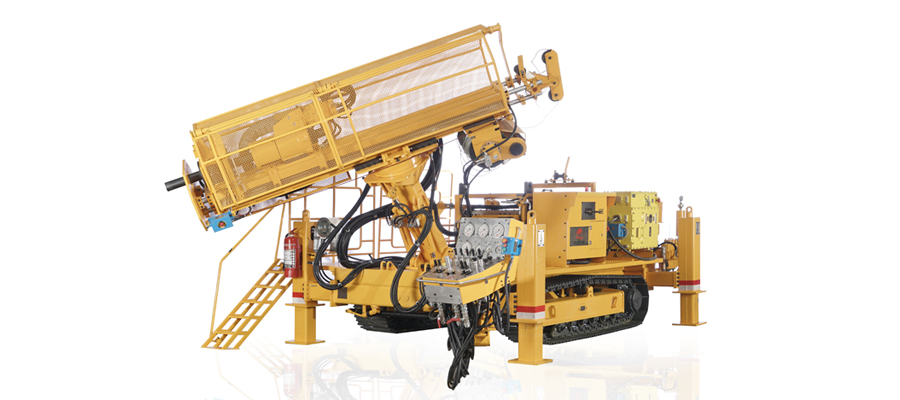 BULLDRILL® REGISTERED TRADEMARK OF BARKOM
Working environments in various industries carry several risks because of their nature in terms of explosion. Using equipment and materials that might cause explosion in these environments will increase these risks even more. To eliminate such dangerous situations, within European Union certain set of atex standards were brought in regulation with 9/94/ec directive. Electric powered products that are used in hazardous environments that have explosion risk must meet directive standards. As applications results by using Ex-proof (Explosion Proof) materials in various mines at many countries were obligated.

In Turkey too, in the industries that have explosion risks using Ex-proof materials were obligated with official gazette numbered 26392 and dated 30.12.2006. Both underground and surface mines that might cause explosion were included to this obligation. Through all these devolopments in the world, Barkom Group broke a new ground in Turkey and manufactured the first Ex-proof Underground Drill Rigs that were specifically designed to achieve drilling operations without creating any risk and take geological samples.

Atex standards are grouped and categorized different groups and categories based on the industry. Group I comprises equipment intended for use in mines. Underground Drill Rigs manufactured by Barkom Group part in Group I and M2 category as they operate in coal mines which are one of the most hazardous environment and in metallic mines that also have explosion risk.
EXPROOF UNDERGROUND DRILL RIGS
TECHNICAL SPECIFICATIONS
BDU400EX
BDU400EXC
BDU800EXC
Main Application
Underground Exploration (Potentionally Explosive Environment)
Underground Exploration (Potentionally Explosive Environment)
Underground Exploration (Potentionally Explosive Environment)
Drilling Method
Core Drilling
Core Drilling
Core Drilling
DRILLING DEPTH CAPACITY (m)
BWL
600 m
600 m
1000 m
NWL
400 m
400 m
800 m
HWL
*
*
600 m
PWL
*
*
250 m
Feed type
Rotary Head Overhead Feed
Rotary Head Overhead Feed
Rotary Head Overhead Feed
Pull force
8,5 ton
10 ton
15 ton
Max. rod size
78 mm
78 mm
90 mm
Engine Power (electric Engine)
Exproof 55 kw
Exproof 55 kw
Exproof 110 kw
Carrier Option
Skid/Crawler
Crawler
Crawler
DIMENSIONS AND WEIGHT
Height
2100 mm
2100 mm
2400 mm
Mast Height
3000 mm
3000 mm
4450 mm
Length
4000 mm
4000 mm
5250 mm
Width
1700 mm
1700 mm
2350 mm
Weight (ton)
4 ton
4 ton
11 ton