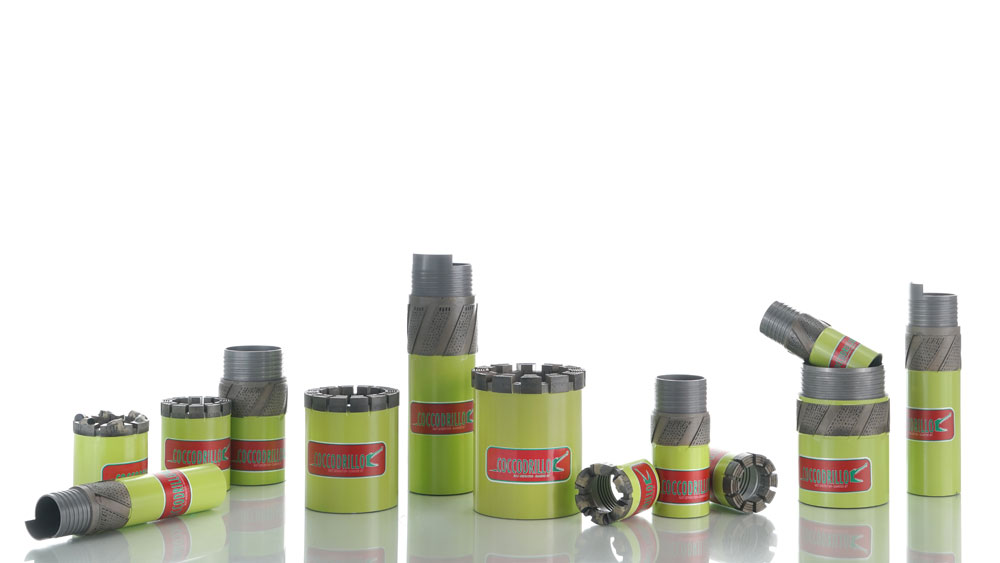 One of the most important elements in core drilling is diamond bits. In order to obtain a good core sample, selection of the appropriate bit takes an important role as well as the quality of the bits. Barkom stands out with its quality and acceptable prices. Moreover, according to the formation type and aim of the usage, Barkom supplies wide range of diamond tools very quickly with its safety stock. In addition, Barkom not only leads all the customers for choosing the right bit with its expert staff but also follows the progress of their works. Apart from diamond bits, Barkom offers diamond reaming shells and diamond couplings.

Barkom is the authorized distributor of worldwide known top – quality diamond drilling bits manufacturer DIASET and also supplies Coccodrillo diamond tools.

Besides supplying diamond tools, Barkom produce tungsten carbide tools to meet requirement of clients. Tungsten carbide diamond bit, casing shoe, reaming Shell, locking coupling are manufactured by using high quality raw material and latest technology in Barkom factory.